Mercedes me: Discover the power of a meaningful connection
Uniting driver, vehicle, and the world beyond.
With Mercedes me connect, the newest generation of connectivity helps you stay in sync with all 2019 or newer vehicles. Take advantage of the latest connected car services today.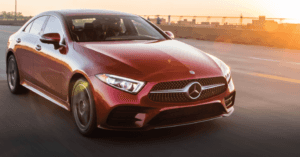 Features and Services

Connect Services | Complimentary for 3 years
 Mercedes me connect lets you start the engine, lock or unlock the doors, or send an address to your in-vehicle navigation, all from your computer or phone. Plus, you can view current data like mileage, fuel level or tire pressure, and monitor your vehicle's location in real-time.
Services include:
Remote Services

Remote Start
Remote Door Lock & Unlock
Remote Retrieval of Vehicle Status
Personalization
Point-of-Interest (POI) Download
Charging and Pre-Entry Climate Control (EV)

Vehicle Monitoring Services

Vehicle Tracker
Parked Vehicle Locator
Valet Protect
Geofencing
Speed Alerts

Navigation Services

Live Traffic Information
Car-to-X Communication
Fuel & Charging Stations with Pricing (EV)
Route Planning (EV)
Parking Points-of-Interest
Online Map Updates
Weather Overlay
Predictive Navigation

Assistant and Support | Complimentary for as long as your vehicle's technology is supported
Feel safe and secure at every turn with Mercedes me connect. Features include maintenance management and telediagnostics for improved servicing, as well as accident recovery, 24/7 emergency call services and more. Because taking care of your vehicle and those inside is what matters most.
Services include:
Maintenance Management
Telediagnostics
Accident Recovery
Breakdown Management
Remote Vehicle Diagnostics
Software Updates
Emergency Call Services
Information Call and me Call Services

Concierge Service | 1-year complimentary trial for select models
Concierge Service from Mercedes me connect offers personal assistance at the touch of a button. Get help with travel arrangements, reservations, ticket purchases, reminders and more. For virtually any request, your Mercedes-Benz Concierge is there.
Services include:
Mercedes-Benz Concierge Service
Turn-by-Turn Assistance
Agent-Assisted POI Download

In-Car Wi-Fi | 30-day complimentary
To make your ride even more satisfying, entertainment features from Mercedes me connect provide Wi-Fi Hotspot for up to eight devices and TuneIn® Radio, which offers thousands of stations, podcasts and playlists to keep you fully entertained on the journey ahead.
Services include:
Wi-Fi Hotspot
TuneIn® Radio
Getting Started
Contact your dealer to activate services or visit mercedes-benz.ca/en/owners/mer­cedes-me.
Download the app today on the App Store and Google Play™.

 The Mercedes me connect app gives you access to your connected vehicle features.